Best Places to Kayak Home / Best Places to Kayak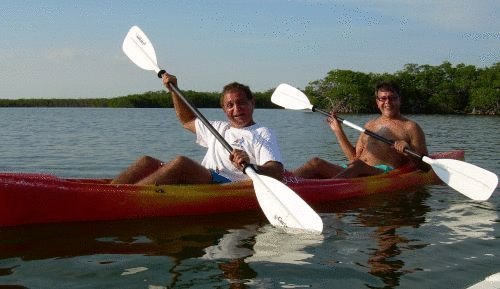 Kayaking is a fun and exciting activity that many people from all walks of life enjoy. Florida offers a unique kayaking experience. You can literally find different kayaking places throughout the state from north to south.
Here are some of the wonderful places that you will surely love when you visit:
Blackwater River- The waters of this river near Milton has a white sand bottom and many sand bars around every turn throughout its length. This river boasts a totally litter free water. The scenery is tropical with many southern pines spread throughout.
Suwannee River Wilderness Trail – Starting at White Springs, flowing through tall pines and majestic cypress, this river is a cooperative effort of the Florida Department of Environmental Protection (DEP); the Suwannee River Water Management District (SRWMD); and the counties, cities, and businesses of the Suwannee River Basin.
Cedar Keys National Wildlife Refuge – A group of fragile coastal islands just off the village of Cedar Key, Florida. Established in 1929, Cedar Keys National Wildlife Refuge contains significant natural and cultural resources from pre-historic and historic times. Today, the Refuge consists of 13 islands ranging in size from 1 to 120 acres, totaling 762 acres. Ancient Indian cultures once used these off-shore islands as camps.
Calusa Blueway Paddling Trail – A 190-mile marked canoe and kayak trail that travels through the coastal waters and inland tributaries of Lee County and the Wilderness Waterway Trail in Everglades National Park, this one gives experienced kayakers a challenge since it has long banks of mud and seagrass.
Farther down south is the Florida Keys, a collection of islands situated between two mighty bodies of water, the Atlantic Ocean and the Gulf of Mexico, composed of more than 1700 islands starting from below Miami going all the way to Key West. The Florida Keys presents a variety of attractive features that makes it an ideal for kayakers of different builds. The best time to go south Florida for kayaking is during the winter months when the weather is warm and the bugs that are fewer in number. The peaceful and laid back lifestyle here puts Florida Keys apart from the rest.
There are many attractive resorts scattered all over Key Largo that are all equally nice and offers lots of adventures for tourists but there is a particularly nice sailing club in Key Largo that also includes kayaking as one of their services, the Key Lime Sailing Club, offers free boats if you stay there for a minimum of 5 nights. From the resort, you can tow your kayak by your sailboat and go to the mangrove forest nearby then kayak through the jungle maze full colorful tropical birds and other wildlife creatures, take pictures of the serene and beautiful mangrove, there is also a lake somewhere in this maze that you can picnic to. Worth remembering if when planning to visit this place.
For enthusiasts, these places are a good start in experiencing Florida's one of a kind kayaking destinations.