Kayaking Florida Keys
An Everglades kayaking adventure
Thirsting for a new adventure? Come down and experience kayaking with us in the Florida Keys. This will be something fun and exciting that will bring you good memories, and something worth coming back to.
Our place is a hidden jewel in the tropical Key Largo, secluded, and private; we offer kayakers a unique adventure of kayaking into a part of Everglades still unknown to many… the Mangrove Jungle Tour of Key Lime Sailing Club and Cottages.
An activity that you and your family and friends can do on your own, the Mangrove Jungle Tour consists of sailing or kayaking a few miles into the Everglades (We also teach sailing). Then if you sailed, anchor your boat, jump into your kayaks, and start kayaking into the canopy maze of mangroves abundant with tropical birds, reptiles, and more (no alligators). Explore the water trails that will lead you into a secret Indian spot called the "Hidden Lake" where the gentle Florida manatees can be found.
Stay with us, and we provide the kayaks, sailboats, charts/maps, and other water toys you can use for free. We at Key Largo Cottages in the Florida Keys love all kinds of water activities and love to share them with you.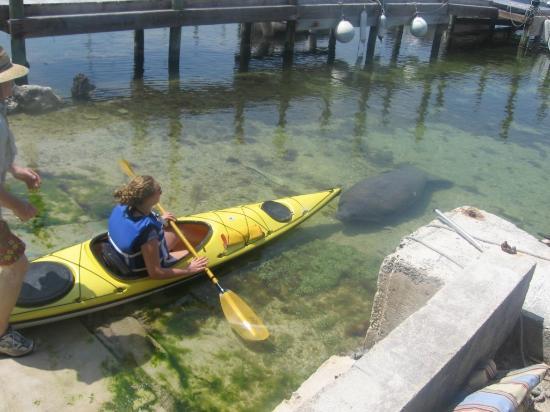 You will find our local knowledge and expertise extremely valuable to your stay. Our cottage rates are very affordable, starting at $175 per night on our low season and $245 on our holiday season.
The Mangrove Jungle Tour is just one of the many activities that you will enjoy while staying with Key Largo Cottages at the Key Lime Sailing Club. Come visit us, and we will provide you with a very relaxing and fun vacation adventure to remember.
Key Largo cottages at Key Lime Sailing Club… Easy to Reach, Hard to Forget.
Check our website www.keylimesalingclub.com
For reservations call us 305-451-3438
or email us keylargocottages@keylimesailingclub.com